Yesterday I shared the beauty survival products
I use in the shower, for my hair and skin. Today I am sharing the products I use when I am sore, and the 'luxury' ones.
The list is a modified challenge set by
My Favourite Things
.
Note - these products work best for me, and I recommend you seek your doctor's advice before trying them on you or your child.
Soreness
When I am sore I usually have a bath. I use a combination of these three products - all from the supermarket. Olive oil and table salt, or bleach.
I keep my olive oil in a pretty ceramic decanter in the bathroom. I use about a cup each of oil and salt to a bath two thirds full of water.
Bleach baths are not scary. They reduce inflammation and infection, and actually moisturise. I use half a cup of bleach to a bath two thirds full of water. Bleach baths were recommended by my top dermatologist. And he knows his shit. I even splash the water on my face.
When I first had a bleach bath, I did it at my parents' place in case things went wrong and they had to rush me to hospital. Nothing went wrong. It did reduce the inflammation on my face and Dad kept singing
Michael Jackson's Black or White
. It was funny.
I also soak chux cloths in salt water and use them as face and body compresses when I am sore.
I use these creams (on my body only) when it's sore.
Silvazine
cream and
Diprasone
ointment.
Usually these are last resort options - when I am almost dead or in hospital.
Silvazine is a burns treatment. I use this with bandages like a mummy. Like this. (Except never Silvazine on my face.)
Diprasone is used on my body too. Maybe on my face, but I think it's more likely to be
Sigmacort
.
Both have side effects. Silvazine can be absorbed into the body. I fear I will end up like
the guy who turned blue from absorbing silver
.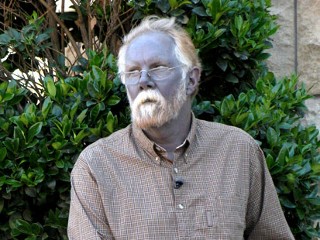 I probably won't turn blue. It's too expensive for me to stock up, and the
PBS
does not prescribe a great amount anyway. But turning blue would be exciting for me! Silvazine also dirties clothes.
Diprasone is a cortisone and thins my skin so I can end up with sore patches after a week of use.
Fortunately I don't use these frequently.
There are other creams I've been prescribed but the combination of cost and side effects leave me choosing the ones I really need/can afford.
Luxury items
I guess these are my real beauty products. Luxury items!
I love the subtle smell of Eternity. Sometimes I use
Estee Lauder Beyond Paradise
or the
Body Shop's vanilla oil
. I either spray the perfume on my clothes or dot the oil on cotton wool, roll it so the oil is on the inside of the cotton wool and won't touch my skin, and stick it down my bra.
Paw paw ointment is used on my lips and hands during the day. Vaseline doesn't moisturise my lips like paw paw does.
The other products are 'sometimes products'. For special occasions.
Lush American Cream conditioner
is good as a leave-in styling product. It creates tight ringlets and smells good. As a real rinse out conditioner, it leaves my hair with the Pantene effect - siliconey and a very scaly scalp. Beware though, if it rains, it may run down your face. I had the experience of a rainy night on Lush-styled hair and it made my face infected :(
I sometimes use
L'Occitane shea butter
on my lips and hands. It smells of rice pudding, and is so gentle. There used to be shea butter lip tints sold in Australia, and I liked the bright red one. Sadly the store does not stock them anymore.
Speaking of lips, lipstick (or gloss, whatever it is called) and nailpolish is the only true makeup I use. I use lipstick about twice a year. I got some freebies last year and here I am wearing some, on set at No Limits.
I hate removing nailpolish so I usually only wear it on my toes.
It was fun compiling and writing this extensive list.
I hope you found my list interesting and of course, useful. I am particularly keen on hearing back from people with ichthyosis. There is nothing glamourous about my
beauty
survival regime. It's relatively cheap, but I only wish more of it was listed on the PBS for the
Medicare Safety Net
. Please remember,
these products work best for me, and I recommend you seek your doctor's advice before trying them on you or your child.